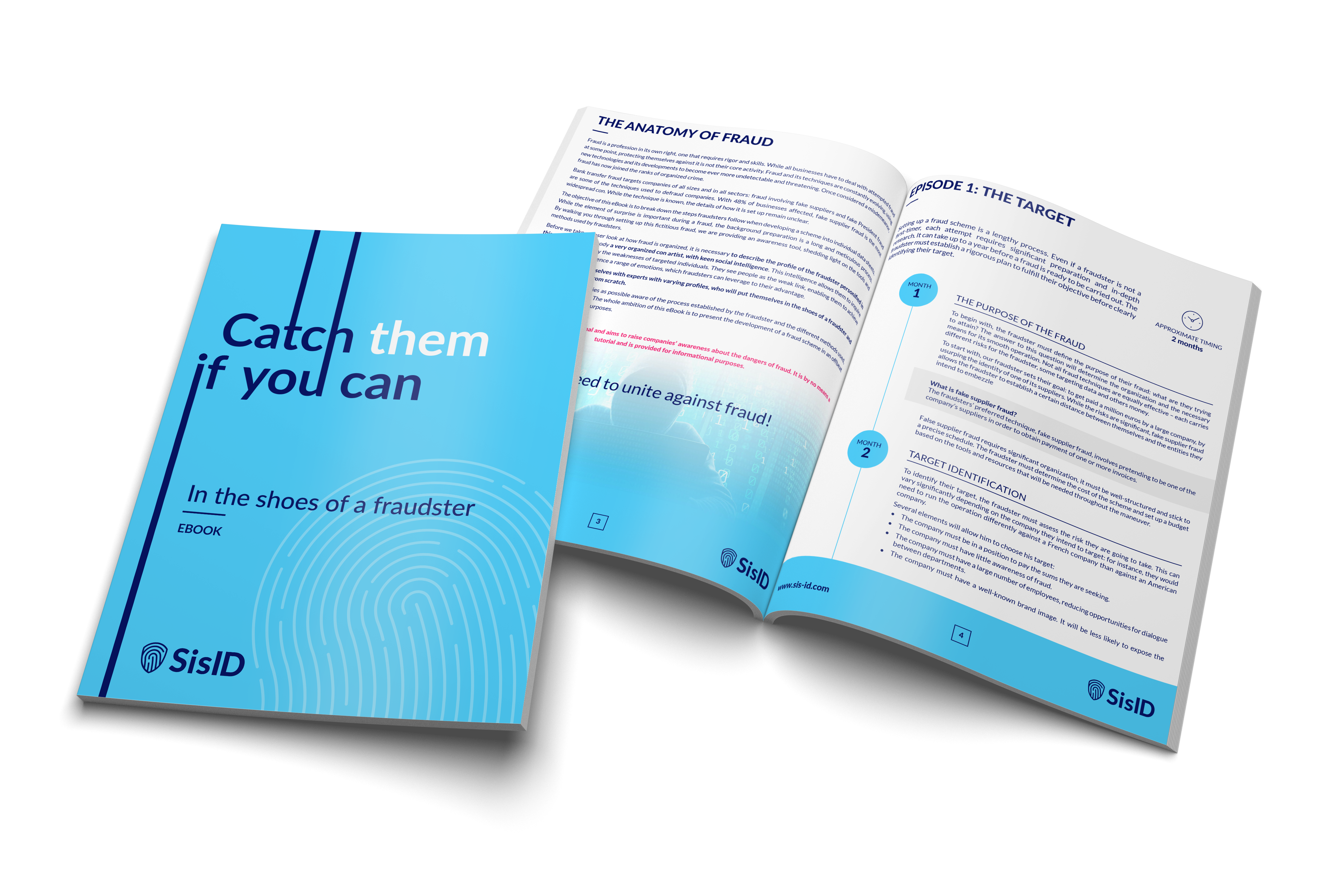 EBOOK
Catch them if you can
The eBook reference which traces the different steps in a fictional fake supplier fraud creation, from the target identification to the fraud execution.
In the shoes of a fraudster
« Catch them if you can » gives you the keys to understand fake supplier fraud mechanisms.
Taking advantage of an uncertain context with international consequences, fraud escalates. This eBook introduces, as individual records, the different steps followed by a fraudster during a fake supplier fraud. Based on our experience and different testimonies, these episodes raised awareness among companies and reveal the techniques used by fraudsters:
Episode 1: The target
Episode 2: Information
Episode 3: Technical organisation
Episode 4: Carrying out the fraud
This eBook has an educational mission to alert companies to fraud dangers. It is in no case a tutorial and is provided for information.
By downloading it, you are contributing to the fight against fraud!
Any resemblance to existing or former masterpiece may or may not be a coincidence...
I choose my social media and I share!
Because images are better than words...
Make an appointment with a Sis ID expert and discover the numerous features of the platform in real time